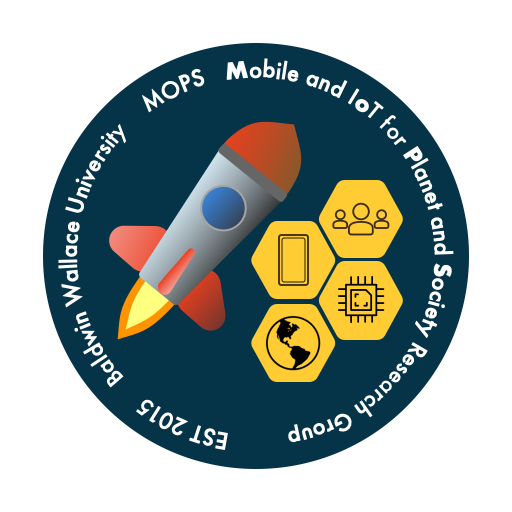 MOPS MObile, Privacy, and Security Research Group
What We Do
Our research group focuses on various topics around mobile, privacy, and security. Our group does research on security and privacy controls on mobile devices and security and privacy issues in embedding computing (IOT). We also perform research and work on projects involving mobile applications. We are an undergraduate research team at Baldwin Wallace University within the Computer Science department. If you are interested in our work or are a student and would like to join our team, please Contact Us.
Who We Are
Current Members
Dan Fitzgerald
Malik Matthews
Joshua Hadden
Dylan Johnson
Terrell McDowell
Julia Gersey
Alumni
Emily Timko '20 (EMPAware)
Kyle Cox '20 (EMPAware)
Billy Hicks '20 (EMPAware)
Malik Bursey '20 (EMPAware)
Chris Banfield '20 (EMPAware)
Yongzhe Wang (EMPAware)
Briana Laszlo (EMPAware) '20
Dan Jesensky '18 (SPEProxy and EMPAware)
Amanda Szampias '18 (SPEProxy)
Tyler Rupert '18 (Tready)
Kurt Wolfe '18 (Tready and EMPAware)
Georgina Hasrouni '18 (Tready)
Jacob Thornberry (EMPAware)
Conner Hartup (EMPAware)
Bryan Istenes (Tready)
Pictures
Below are pictures of the research groups with their posters.